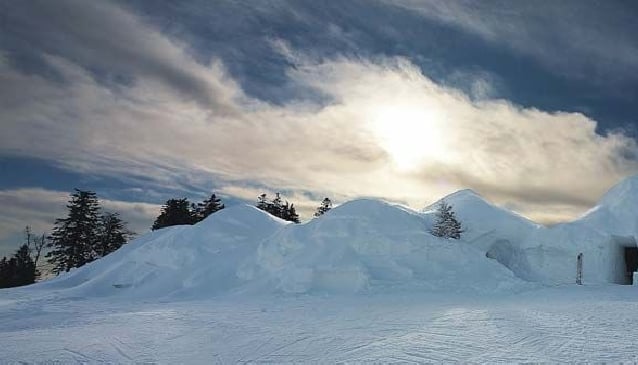 Hit the Slopes in Slovenia
Family Fun
There is something special about Slovenian ski resorts; a unique sense of personality
While it is true that ski slopes in Slovenia can't be compared to the giants of Austria, Italy or France, there is something special about Slovenian ski resorts that makes them stand out from the rest, a unique sense of personality that many of the bigger, more fashionable, and more industrialised European ski resorts lack. This is why skiing has become one of the most popular things to do in Slovenia.
Here's a look at My Destination Slovenia's top 9 ski resorts…
1. Nestled beneath the soaring peaks of the Julian Alps, the beautiful village of Kranjska Gora is popular with enthusiasts of all snow sports, and hosts the Men's World Cup every year. The Planica Ski Jump resort is only a short distance away, and is home to the famous flying jumps which were pioneered here by Janez Gorišek.
2. Mariborsko pohorje sits in eastern Slovenia, and has become well known for the Gold Fox Event that it hosts each year.
3. Bohinj village is famous for its stunning lake and picturesque surroundings. The nearby ski resort, Vogel, has great slopes and truly breathtaking views.
4. In the heart of Bohinj village you will find the small but gorgeous Kobla ski resort.
5. Along the Italian border, in the heart of the Julian Alps, Kanin - the 'Slovenian Glacier' - sits at the foot of mountains that retain their decoration of snow until late spring.
6. Going east, Krvavec ski resort is just 30 minutes from Slovenia's capital city, Ljubljana. On a clear day you will have an amazing view of Ljubljana Valley.
7. Rogla Ski resort is located close to the city of Celje, among undulating hills that harbour a retreat that is loved by professionals and amateur snow lovers alike.
8. In the middle of the country, just next to the Mozirski gaj flower park, you will find Golte, a small but beautiful resort that is guaranteed to exceed expectations.
9. Last but by no means least, Velika Planina ski resort is well worth a visit. Just several minutes from Ljubljana, this mountain offers everything a skier needs for an action packed holiday.