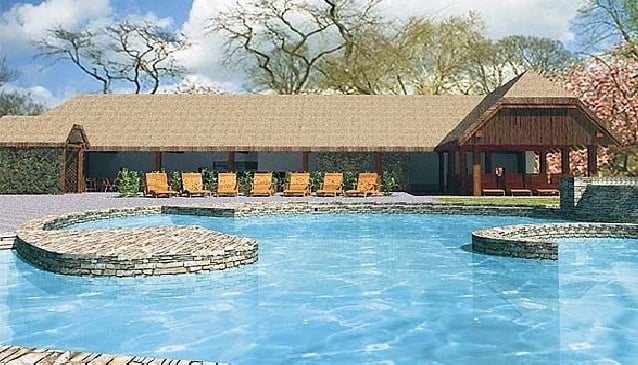 The Healing Water of Slovenia
Retreats & Relaxation
Slovenia's ancient medical spa services have been modernised with a variety of treatments
It's official - the Romans said so. Or, rather, archaeological excavations have shown that they knew so. What did they know, you ask? That time spent in spa resorts has a positive effect on health and wellbeing. Hardly an earthshattering revelation, I agree, but it should at least remove any lingering shred of doubt that spa resorts are just a money-making gimmick.
So, now that's been clarified, why not consider the healing water of Slovenia? There are 87 thermal springs and more than 25 pseudo-traditional spa resorts across the country, 15 of which have acquired the status of "Slovenian Natural Health Resorts", and all of which use the country's renowned healing waterfor prime wellness in Slovenia.
The first spas built around Slovenia were for medical purposes, but, during the second half of the 20th century it became clear that medical services alone were not enough to sustain the resorts. As a result, a boom in investment was made in the country's spa and tourism infrastructure.
Today, visitors can relax in numerous outdoor pools in Slovenia, all within close proximity to sophisticated hotels, modern beauty salons and clinics, and fitness and sport centres. Slovenia's thermal springs, which contain high amounts of magnesium and range from 32oc to 73oc, offer the perfect getaway from the daily grind, a blissful retreat into relaxation.
We recommend the modern yet traditional spa resorts like Terme Catež, Terme Olimia, Atlantis, Terme Dolenjske Toplice, Thermana, Smarješke Toplice or Sava resorts, although there are many, many more to choose from. Slovenia's ancient medical spa services have been modernised with a variety of treatments such as aromatherapy and thalassotherapy, with relaxing massages and saunas readily available.
If it's relaxation you need, Slovenia will not disappoint. With its wide selection of spa resorts, each surrounded by an array of excellent facilities and restaurants, there is something for everyone.