Kurentovanje - The Leading Slovenian Carnival
Arts & Culture
More than 150 events, 4,500 masks, 2,000 performers and more than 150,000 visitors...
Our Top Experiences and Tours in Slovenia:
If youʻre booking your trip to Slovenia last minute, we have you covered. Below are some of the top tours and experiences!

Ptuj, Slovenia's oldest city, and its surroundings boast a number of great treasures from the past, including numerous original carnival masks which have marked the nation's identity and customs for centuries. One of the most unique and widely recognised of these carnivals is Kurentovanje.

To date, many of these customs have failed to unequivocally prove the source of Kurent or Korant – the main carnival character. What's more, no one has managed to clearly define its mission. According to the original traditions, the Kurent should chase winter and call for spring, which has led to many believing the character is of pagan nature.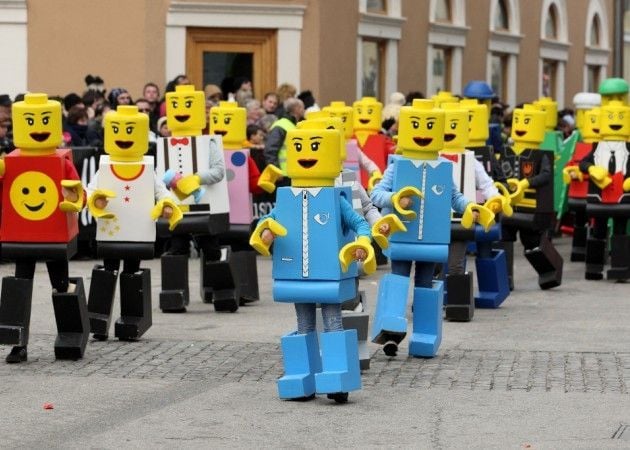 Kurent's efforts should be understood primarily as a cultural process, which helps to build genuine relationships among people, which are very important in everyday life.
Kurentovanje is an event which brings magic, joy, playfulness and a touch of mysticism to everyone. It is one of the most traditional and culturally rich events not just in Slovenia, but arguably in central Europe and at the same time the country's biggest carnival event with more than 50 years of tradition. The primary purpose of this fantastic spectacle is to maintain and develop the exceptional cultural heritage and ethnographic traditions of Ptuj, its surroundings and the whole country.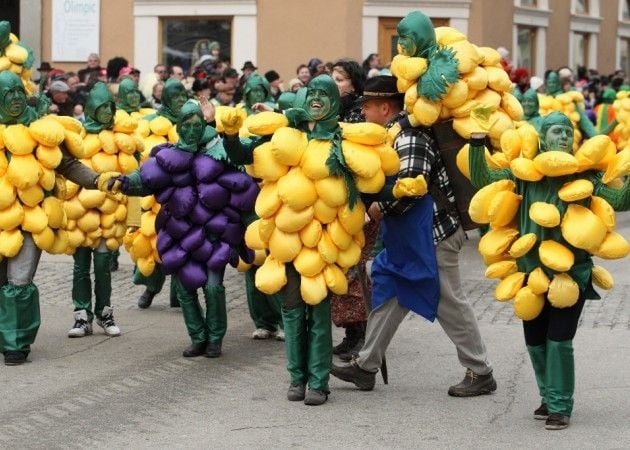 This event has derived from century's old tradition of carnival celebrations in Ptuj and other local regions. In Slovenia, it is easy to discover very diverse and colourful carnival traditions and over a hundred different kinds of masks; Kurent, in particular, is a character that is recognised across the globe. The traditional Kurentovanje event starts on a Saturday, a week before the Festive Tuesday when all typical Slovenian carnival figures and masks meet.
Events and parades take place throughout the whole week. In the afternoon, performances by artists, street theatres, musicians and others bring colour and energy to the streets and squares, whilst in the evening entertainment continues in carnival costumes and an abundance of good food and drinks in the carnival hall. Finally, the event reaches its peak on Sunday with the traditional international parade and finishes on Tuesday with the burial of the carnival masks.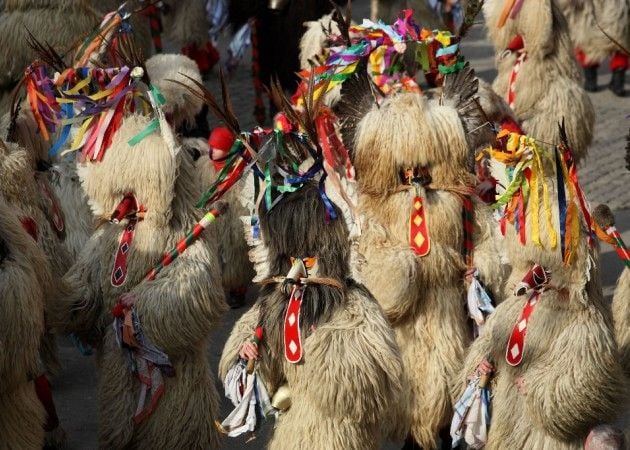 Kurentovanje in numbers:
More than 2.000 performers from 17 countries attended Kurentovanje in 2012. Beside the huge number of artists who performed 150 different events, more than 4.500 masks presented themselves and more than 150.000 people visited this popular carnival. The most visited event at Kurentovanje was the Sunday's parade when more than 65.000 people came from all the regions nearby.